4 different styles in one frame.
Better looking, more aggressive, offering more options, better: "we don't stop until we push the limits of our possibilities."

The PERSOEVO9 is the result of the collaboration between our development team and professional riders who test and wear our products.

Designed and manufactured in Italy, assembled in our laboratory in France these glasses offer a level of customization that make each model an exceptional product.
Features:
- The first 4-in-1 EKOI pair
- Ventilated temples
- Ventilated top bar
- Goggle weight: 43 gr (in full version)
- Adjustable nose bridge (gap and depth)
- compatible with new PERSOEVO OPTICAL INSERT 9
Model available with corrective lenses at your sight:

Recover the pleasure of riding in comfort and safety... Go even further in the PERSONALIZATION of our EKOI models with a screen perfectly adapted to your eyesight.
The EKOI sport optical is a new way to enjoy the pleasure of riding.
Like Guillaume MARTIN, Jesus HERRADA... trust EKOI to ride with corrective lenses that fit your vision.
How to order your eyeglasses ?
You just have to order via the configurator and transfer us your prescription after your spend
Order your EKOI eyeglasses
MOUNTING and DISMOUNTING the SCREEN: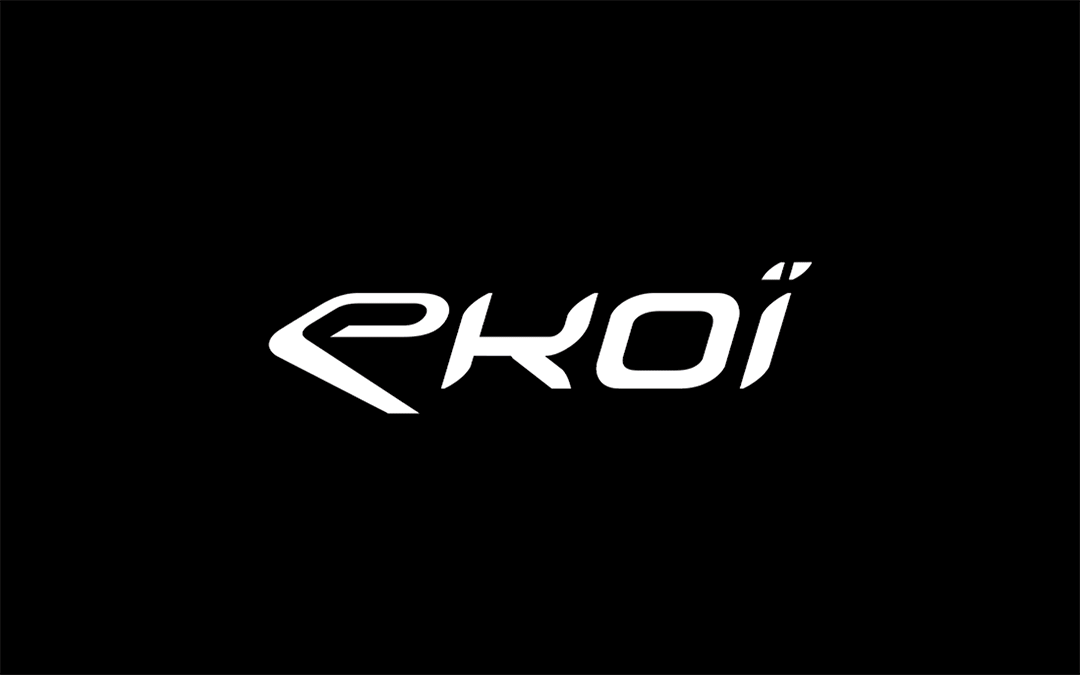 The Zeiss PERSO EVO 9 MADE IN ITALY Screens:

These high-performance screens not only give your scope a unique and trendy look, but they also guarantee ideal vision in all weather conditions.
They provide full protection against UVA (Present even on cloudy days and accounting for 95% of UV) and UVB (which accounts for 5% ) responsible for tanning but also for sunburns and sunburns.


The Zeiss cat 3 sunscreens ( Revo red , Revo blue , Revo mirror )
Suitable for high light conditions they guarantee excellent colour contrast, improving your vision in bright sunlight.
All road details are accentuated to optimise your training or competition conditions.



The Zeiss cat 2 Red sunscreens
are designed for mixed weather with variable light conditions (between sun, cloud and rain).
They guarantee excellent colour contrast, improving your vision in mixed or average light conditions.
Your vision is more accurate.
The Zeiss cat 1 sunscreens ( Orange or Yellow )
are designed for overcast, rainy or foggy weather.
They guarantee excellent colour contrast, improving your vision in very low light conditions.


The PH cat 0-3 (Photochromic) lens
An exceptional comfort. This "variable tint" lens adapts to changes in light in a matter of seconds.
Ils sont ainsi parfaitement adaptés à votre vision par tous temps.

Tous nos écrans sont conçus pour protéger et améliorer votre vision en toutes circonstances.

Le traitement anti reflet améliore la vision et évite d'être ébloui.

Grace au traitement hydrofuge Ri-PEL l'eau et la poussière glissent à la surface du verre et le rend facile à nettoyer.

- Homologué normes CE

La norme CE 1078 est conforme aux lois en vigueur dans les pays de l'Union européenne.
Nous vous conseillons (si vous vivez hors de l'Union européenne) de vous informer sur la norme en vigueur conforme aux lois de votre pays ou de contacter notre service information produit Ekoi qui vous renseignera.