EKOI by TOCSEN Fall Sensor
Never ride alone again !
EKOI E-LENS EVO BY SHADETRONIC®
The fastest photochromic lens in the world
The Model won by the
LOTTO SOUDAL / ARKEA SAMSIC / COFIDIS ProTeams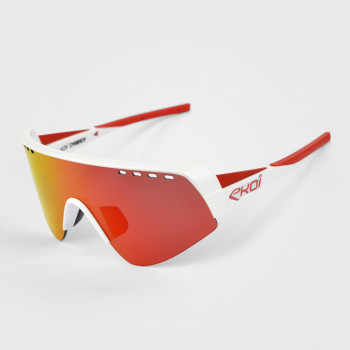 EKOI PREMIUM 70 glasses
Performance on road, MTB and Triathlon
EKOI is one of the most active sponsoring brands in the world
partnering with the highest levels of road cyclists, mountain bikers, and triathletes
Thank you to the great teams for their precious collaboration : LOTTO SOUDAL (Helmets and Glasses Ekoï), ARKEA SAMSIC (Helmets and clothing Ekoï), COFIDIS (Helmets and Glasses Ekoï),
QHUBEKA ASSOS (Helmets Ekoï), EUSKALTEL EUSKADI (Helmets and Glasses Ekoï), ST MICHEL AUBER93 (Glasses and Clothing Ekoï) ),
KMC ORBEA (textile, helmet and Ekoï glasses), Eliott LAPOTRE this atypical pro free-rider who crosses spots around the world
to test our products and share his videos with his community, not to mention our top world triathletes like PATRICK LANGE
double Iron man world champion (Ekoï helmet and glasses) and the others who represent a community of more than 220 pros…
It's not just a question of image. Professional athletes contribute to the research & development of the new products that
we offer you. To equip the elite of world sport, Ekoï invests in research and innovation, selects the best materials and subcontractors with recognized know-how. Our product managers are present at the races and during the training courses at the start of the season to have field feedback. Our road, triathlon and mountain bike sponsorship managers report positive or negative comments from athletes in real time. Our engineers and designers work together to meet their demands. At Ekoï, we are all listening to constantly evolve products and reach perfection. All the products on the Ekoï Racing site are uncompromisingly created with the aim to satisfy the pros that wear them.
They need the best to perform duringrace but also to train every day.